This summer, my family and I got an amazing opportunity to sail Carnival Cruise Lines latest ship, the Vista. We knew that there were going to be a lot of great things to look forward to on the Vista. A 3-D IMAX theater, Havana Bar & Pool, SkyRide at SportSquare, Seafood Shack and the RedFrog Brewery. Yes, you read that right. A BREWERY… AT SEA! My hands began to tremble with the thought of being able to sample tasty craft beers that were brewed on the open water. It was like some sort of beer lovers fever dream come to life. After I pulled myself together, I only had one comment - Cheers to the RedFrog Brewery at Sea on the Carnival Vista!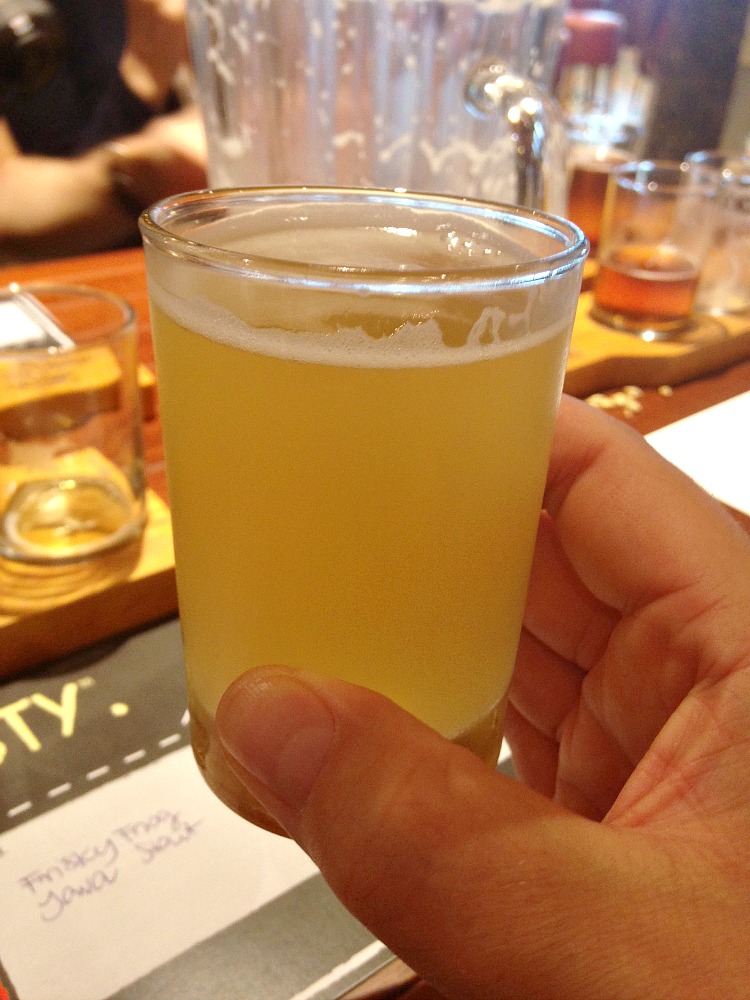 Colin Presby (@TheRealPresby on Instagram) is the brewmaster who has taken on this challenge and successfully brought three great craft beers to the Vista. He's a very humble character, with a big smile and a passion for what he does. Whenever he begins to talk about beer, his face lights up like a kid at Christmas. Brewmaster Colin has crafted three very distinct beers that will appeal to almost every beer lovers palette. Whether you are a hardcore beer snob or someone who is just looking for a cold glass of suds to enjoy on vacation, the RedFrog Pub and Brewery has something for you.
ThirstyFrog Port Hoppin' IPA has obvious hoppy notes with a refreshing taste of citrus. It's great for any lover of IPA's or someone who is looking to get a great introduction to what the IPA beer boom is all about.
ThirstyFrog Caribbean Wheat is a Belgian Style ale that has an unfiltered look and is flavored with coriander, orange peel and other spices. This is perfect for sipping on a warm,sunny day. Or like the title refers to… On a Caribbean beach.
FriskyFrog Java Stout is rich, with heavy coffee notes and smooth as silk. All of the beers are wonderful, but this was the one that I found myself enjoying port after port. I would've bought a keg and taken it off the ship if they would have let me!
One of my favorite things about visiting a brewery is the tour. I wasn't sure if I was going to be able to experience that on the cruise, but leave it to Carnival to have all the bases covered.
The RedFrog Brewery tours happen on sea days. They're $12.95 per person and that includes a generous tasting. But, spots are limited, so make sure you sign up as soon as you get on the Vista. Hopefully, the next time I'm there I'll see you. I'll be the guy sitting on the barstool enjoying the handcrafted beer. It might be hard to spot me… There will be a lot of people doing the same thing!