This post was sponsored by Fresh From Florida as part of an Influencer Activation for Influence Central, however all opinions expressed are my own.
Summer is here and I am ready to party! Actually, I'm really more into throwing and planning the party. There is nothing better than putting together a shindig and watching all of your friends and neighbors have great food and good times. Now, being a native Floridian, we always like say hello to summer with Fresh From Florida produce.
When I start creating the menu for any summer party, I start with the Fresh From Florida produce that is in season. For my first party, I decided to hit up my local grocery store and see what they had.
Immediately, I spied some fresh corn and watermelon. Now, there is nothing that screams "Summer in Florida" more than these two delicious items. Here are a few other things that are in season right now.
Tomatoes
Blueberries
Bell Peppers
Mangoes
Star Fruit
I knew that I was going to be firing up my grill, so I already had plans for my corn. There is no better way to prepare fresh corn!
Get your grill to about 400 degrees and then throw on the corn. Make sure you turn it slightly every 4-5 minutes to get it good and grilled. Then we like to throw on some butter and a seasoning blend of paprika, salt, garlic powder, chili powder and a pinch of sugar. Use a tablespoon of each (except, only use a teaspoon of sugar) throw it all in a plastic bag and shake it up. You won't use all of it and there'll be some extra left for later.
Then, I picked up a Fresh From Florida Watermelon and cut it up into quarter slices. This is the best way to eat it (In my humble opinion) because you get more than a couple of bites and it's portable.
I set up a big spread and invited some friends and family over. Everyone had a blast! We caught up with each other, put our phones down and just really enjoyed hanging out… We kept it old school.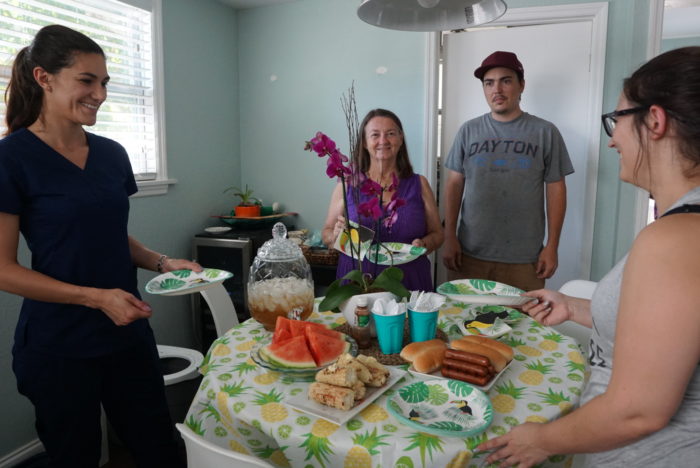 I mean how could you not have a great time when you throw a 6-foot-tall Unicorn sprinkler in the mix?!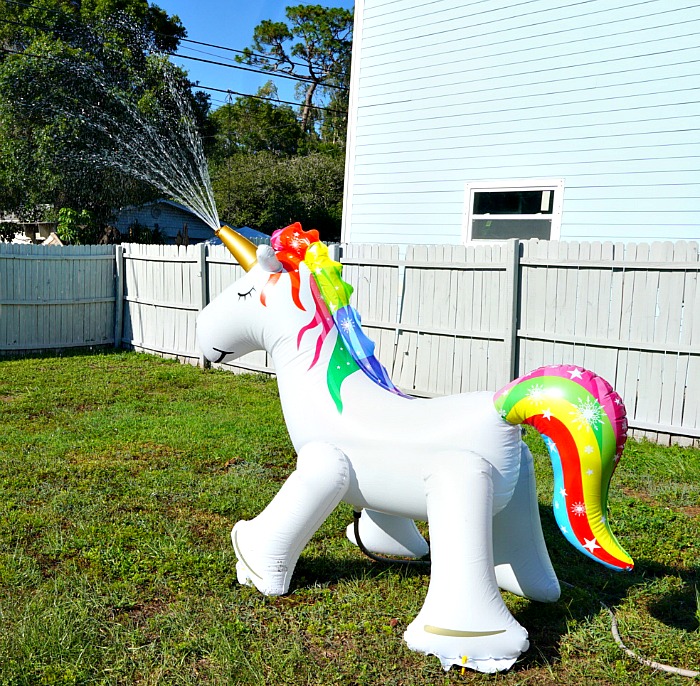 For more Fresh From Florida recipes click here.