This shop is part of a social shopper marketing insight campaign with Weave Made Media® and Farmland/Smithfield, but all my opinions are my own. #weavemade #ReadySetRibs http://my-disclosur.es/RgFrEH 
Summer has officially begun and I'm ready to grill. It's like a bell that goes off in my brain. I grab my custom grilling set, some charcoal and light up "Ole Smokey". I probably grill 3-4 times a week … it's truly one of my favorite summer activities.  I'm a big fan of all things barbecued— there's North Carolina, Texas, St. Louis, and Georgia, just to name a few. Almost every region has their own technique and they will be sure to tell you that theirs is the best.
That being said, I'm a BIG fan of Memphis-style barbecue. There is nothing like a good dry rub to set off a great piece of meat. I was in my local Walmart the other day and I picked up some Smithfield "All Natural" Ribs. My wife and I have been very careful about the meat we've been bringing into the house and "All Natural" seemed the right way to go. I came home and whipped up one my favorite rib rubs and got to work. For those of you who like a good dry rub, you will love this recipe. For those of you who aren't sold on Memphis style barbecue, this will change your mind!
Rick On The Rocks "Memphis Style" Rib Rub
Ingredients:
1 tablespoon cumin
1 tablespoon paprika
1 tablespoon granulated garlic
1 tablespoon chili powder
2 tablespoons brown sugar
2 tablespoons kosher salt
1 teaspoon cayenne pepper
1 teaspoon black pepper
Directions: Mix ingredients in a bowl and then apply liberally to both sides of your ribs.
Don't be afraid to get into every nook and cranny with the rub, it's only going to make it better. I prefer to wrap my ribs up and let them sit in the fridge for a couple hours, but if you don't have a lot of time, don't worry about it. These ribs will still come out perfect!
If you're looking for some great ribs to use with this recipe, the good people at Smithfield have a $1 off coupon at www.coupons.com. My family loved them, I promise these ribs will not disappoint. Smithfield also has a wonderful pork tenderloin that is fantastic on the grill.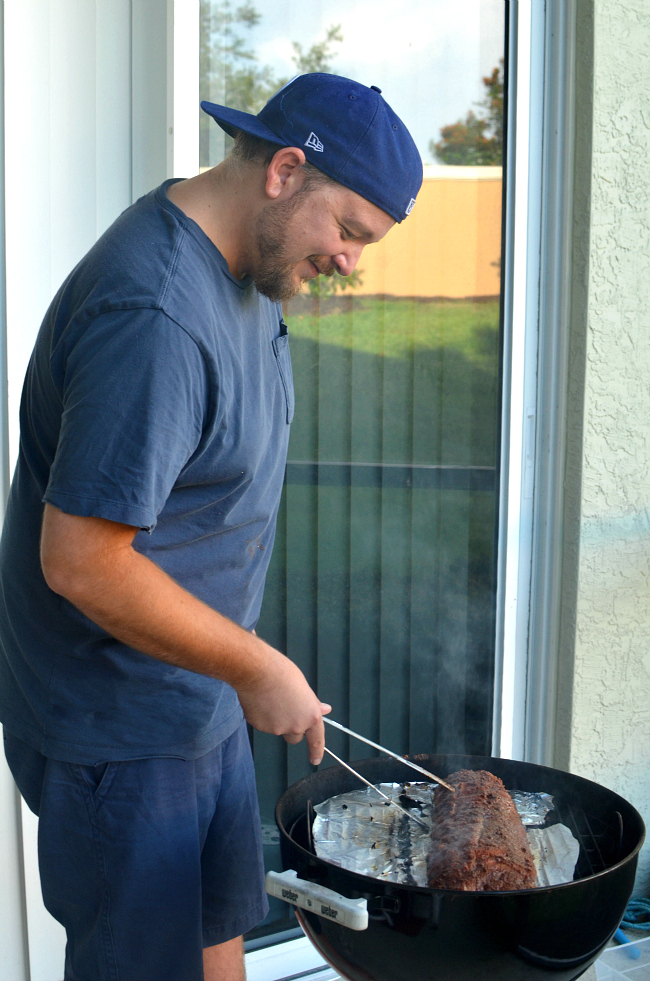 If you aren't quite confident in your grilling skills, though most men would never admit to that, try some of these great tips from the BBQ Pitmasters at www.readysetribs.com. They'll have you grilling like a pro in no time!