This post is part of a social shopper marketing insight campaign with Pollinate Media Group® and Armor All, but all my opinions are my own. #pmedia #LessTimeMoreShine http://my-disclosur.es/OBsstV
Spring has sprung in South Florida. Let me rephrase that, Spring has sprung all over my car! It's starting to get a lot warmer, the sky is clear and blue, the beaches have filled up with Spring Breakers and pollen is everywhere! It's especially all over my brand new car. I can't even open the sunroof without yellow dust cascading all over the interior. My OCD is at an all time high! I've been looking for a way to get my car clean that won't… (a) Take forever and (b) Won't cost me a ton of money. Armor All has a new 1, 2, 3 step system that can be used anytime, anywhere.
A new 1, 2, 3 step system that can be used anytime, anywhere.
Armor All has developed a new system that really is as easy as 1, 2, 3. The Ultra Shine Wash & Wax Wipes and Ultra Shine Tire Sponges are NEW Armor All products and all three products are conveniently available at your local Walmart! I found them in the Automotive section on an endcap that was promoting Spring cleaning your car.
These products are pre-moistened and treated, so you literally need nothing else to clean the outside of your car! No more buckets. No more hoses. No more buffing.
My family and I are always going, going, going. So, to be able to have a product like this that allows me to keep my family truckster looking great all the time… My OCD is no longer flaring up and I feel like I'm in my happy place. Actually, I'm in my happy place driving a clean car! So I decided to take it for a spin around town and show it off.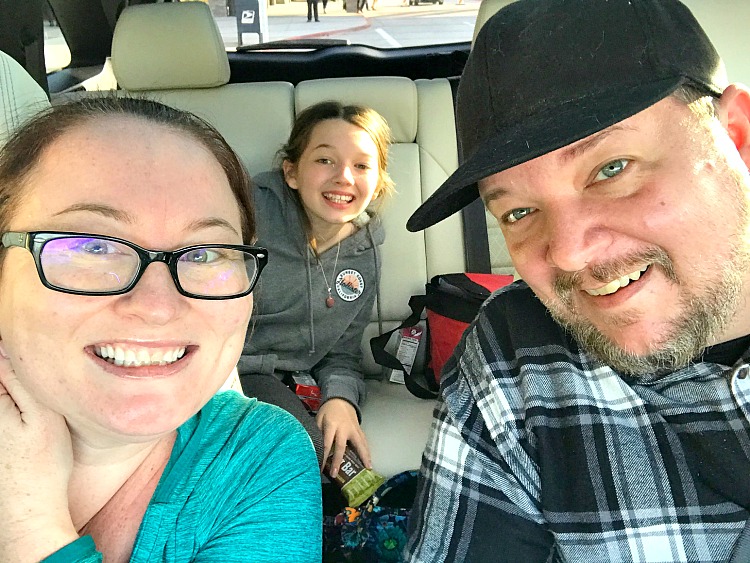 Right now, you can take advantage of the $2.00 off any one (1) of the Armor All Ultra Shine Wipes from Walmart. But it's only while supplies last.