This post is sponsored by Best Buy. All opinions of the Bowers and Wilkins Formation Bar, Wedge and Bass are my own.
I'm a freak when it comes to new wireless audio systems on the market. With some people it's computers, some it's the latest home appliances and others it might be phones, tablets,etc. We all have our thing! I just love great sound. I love listening to music, watching movies and I am a stickler for clarity when it comes to both. I have owned two different wireless audio systems in the last 18 months. Both enjoyable, both affordable, but I'm always looking for the next big thing. Could it be the Bowers and Wilkins Formation Bar, Wedge and Bass?
The Future Of Wireless Audio Systems With Bowers and Wilkins
Here are the specs:
Bowers & Wilkins Formation Bar – Legendary sound with wireless streaming flexibility.
Provides quality sound for your favorite movies, shows, games and music.
Three 1″ tweeters
Enhance the frequency range of audio playback to ensure crisp voices and dynamic soundtracks.
Dolby Digital decoder
Reproduces multichannel audio to deliver a cinematic audio experience.
Bluetooth music streaming
Makes it easy to enjoy tracks stored on a compatible Bluetooth-enabled device (not included).
Sleek appearance
Fits seamlessly along most HDTVs for a streamlined look.
Bowers & Wilkins Formation Wedge – Multiroom compatible portable speaker
Plays music in multiple rooms at once.
Wireless streaming lets you access all the music you love in one place
Enjoy your music library, radio stations and online services.
Rich, powerful sound
Includes a subwoofer, 2 mid-ranges and 2 tweeters
Bowers & Wilkins Formation Bass – Expressive sound you can hear and feel.
6-1/2″ active subwoofer
Delivers authoritative bass for high-impact home theater audio.
Integrated Class D amplifier
Supplies 250W RMS power for high volume levels and minimal distortion.
Wireless design
Makes it easy to place the subwoofer in an area that suits your sonic needs and preferences.
All of the products are great, but the one that really won me over was the Bowers and Wilkins Formation Bar. Sleek design, amazing clarity and very user friendly. If you've tried a lot of soundbars on the market and just weren't satisfied, I would recommend the Bowers and Wilkins Formation Bar.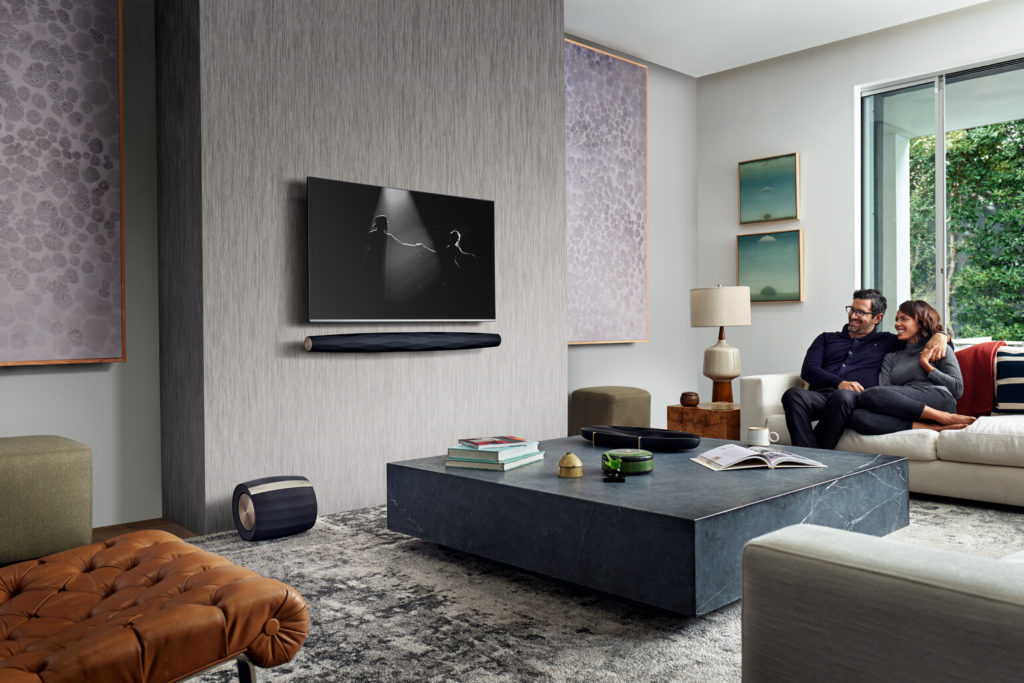 Click here to learn how to get the products from Best Buy and BestBuy.com