Veggies aren't exactly the most loved thing in my house. In fact, getting enough green things into my family is like pulling teeth. And I'll admit it, I'm not exception. So what exactly is a family of vegetable deficient people to do? I've found that we can sneak our veggies into our diet to get their health benefits.
Veggies – You Don't Have to See Them to Eat Them
So after some creative thought, I figured out a few ways to get more vegetables into my family's diet without having to choke them down. Using these methods, my family can get more of the green stuff we need without the misery. Yeah, I know. We're adults. Whatever…
Veggie Chili
One of the best ways to get vegetables into your diet is to make meals that you can easily hide those vegetables in. For example, when I make chili, I add in a ton of vegetables. BUT, I dice them up super small so that they sort of "melt" into the chili itself. We get a ton of onion, celery, carrots, bell peppers, and garlic in a meal, but it all just tastes like beef and bean chili.
Desserts
You can sneak veggies into your diet with desserts, as well. My family loves sweet breads like zucchini and carrot varieties. One of the best ways to get extra vegetable power into these is to do a bread that's a combo of both. For an extra healthy kick, we use apple sauce for the wet ingredient and part of the sweetening.
Smoothies are one of the absolute best ways around to get more veggies into your diet. Smoothies are delicious, nutritious, and they are packed full of vegetable nutrition that tastes amazing if you get good ones. I've been using a lot of Smoothie King Veggie Blends, and their new Avocado Pineapple Smoothies.
These delicious, vitamin packed smoothies are full of veggies and fruits to help my family get in our green and colorful foods quickly, easily, and deliciously. Another benefit to mention in honor of Earth Month and Day is that vegetable based meals are better for the environment. Veggies produce no carbon dioxide like livestock does, and they are totally renewable. Their delicious flavors include: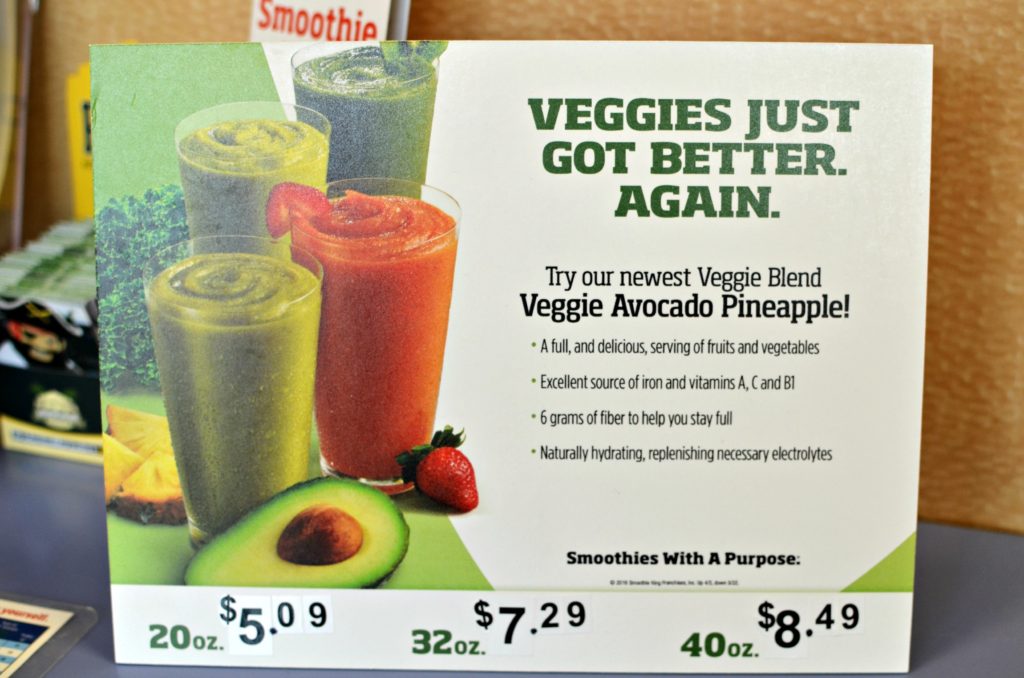 New Veggie Avocado Pineapple
Apple Kiwi Kale
Berry Carrot Dream
Carrot Kale Dream
These are all delicious, and right now you can go to Smoothie King's website to sign up for a $2.99 for 20 ounce coupon via email and also sign up to earn rewards with their loyalty app.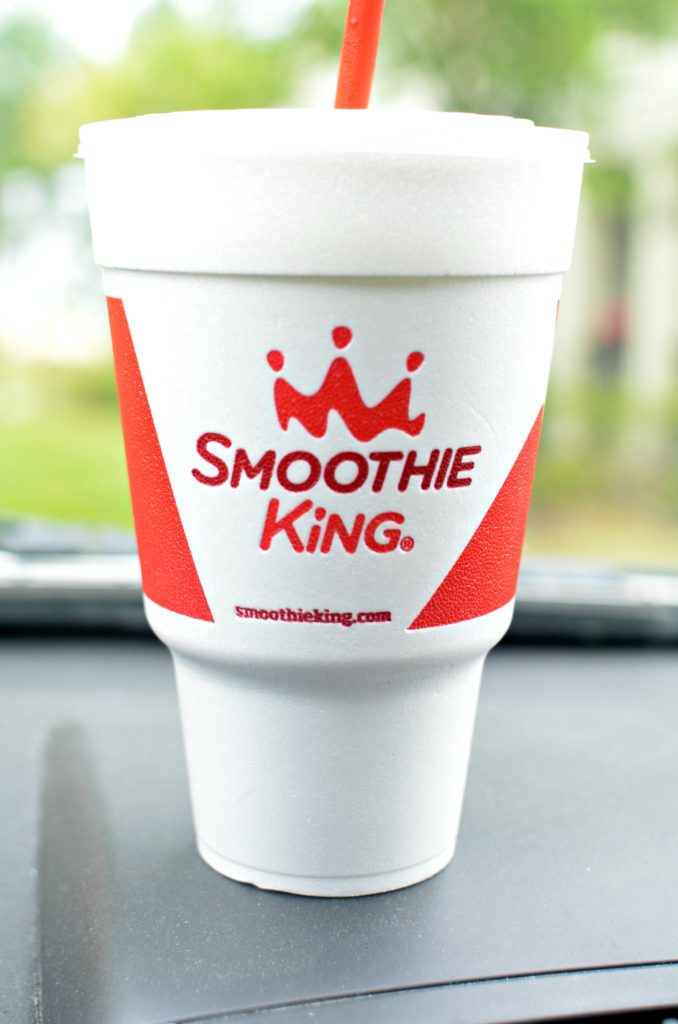 Smoothie King Earth Day Sweepstakes
Earth Month and Day are happening right now. Earth Month is April, and Earth Day is April 22, 2016. In honor of Earth Day and Month, Smoothie King is hosting a sweepstakes to encourage us all to remember our planet and remember to get in our veggies. Tag Smoothie King with your Earth Day service pictures, and you could win some delicious, green smoothie goodness.
Here's all the Info
Tag @SmoothieKing when you post your #EarthDay service pictures to Twitter or Instagram.
Participants accounts must be public.
Prizes: (4) $25 Smoothie King gift cards
Winner will be chosen randomly on 4/25/16
Getting your veggies in is important for your health, so give Smoothie King a try. And while you're at it, register for their loyalty app and enter their contest. Hey, you can't beat free!