This is a great White Russian recipe for all of you classic cocktail fans.
Careful, man, there's a beverage here!
– Jeffrey "The Dude" Lebowski
Everyone has heard of a White Russian because of The Big Lebowski. Never has a film changed the way that the public looked at an adult beverage quite like that movie. The White Russian was considered a drink for old women or people who maybe drank once a year. But after "The Dude" was done with it, the drink became iconic. There are "The Dude" parties thrown all over the world, where people imbibe this classic cocktail at almost an alarming rate. I used to run a bar where we had "Big Lebowski" Thursdays. We encouraged people to wear bathrobes and swig $4 White Russians from 10pm to close.
It's a very smooth, sippable drink. It's also ridiculously easy to make and will go over big at parties. Put this one in your arsenal of house cocktails and maybe this spring, throw your own "Big Lebowski" party.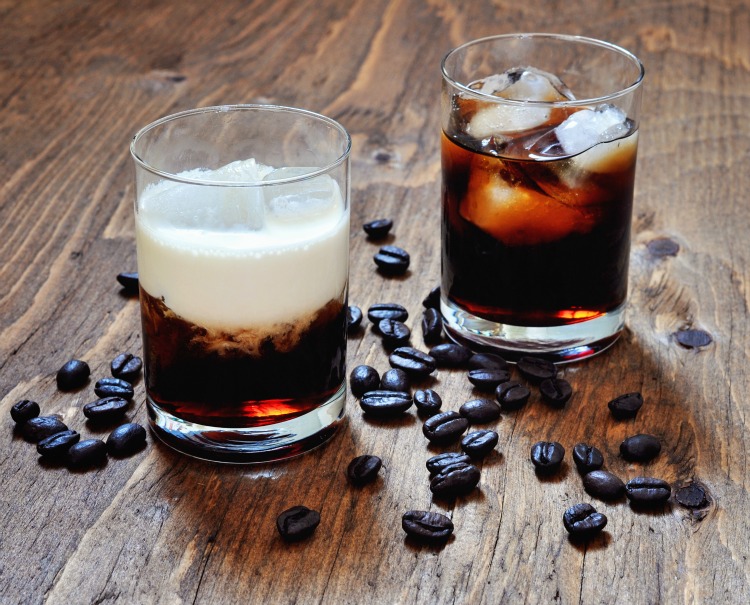 White Russian Recipe
Ingredients:
1oz of Vodka
3/4oz of Coffee Liqueur
Cream or Half and Half
Ice
Instructions:
Fill cocktail glass with ice.
Pour in vodka and coffee liqueur.
Top with Cream or half and Half.
Enjoy!
I told you it was easy! The cream will sit on the top of the liquor for awhile and then start to blend gradually. It's a great effect and gives your home cocktail a little pizazz. For those who are lactose intolerant, leave off the cream and you have a Black Russian. See what I did there… You just learned two drinks!
I'll leave you with one of my favorite quotes from The Big Lebowski.
"The Dude abides. I don't know about you but I take comfort in that. It's good knowin' he's out there. The Dude. Takin' 'er easy for all us sinners."
As always, please drink responsibly!