Brazil has been in the news in a major way the last few months, it has to do with this little thing called the World Cup. The most watched sporting event in the world and millions have flooded into the country ready to cheer on their national team. I personally have never been to Brazil, but I have many friends from there and they rave about the food.
Much like any large country, different regions have different dishes that they are known for. There is Coxinhas, which is a type of fried cheese ball with chicken. Feijoada is a black bean stew made with different types of beef and sausage and then there is Pao de Queijo, imagine little rolls of bread with cheese baked into it. You'll never want to eat normal bread again!
In 2011 Junea Rocha and her husband Cameron brought their version of this popular dish to Portland, OR in the form of Brazi Bites. They are little nuggets of pure joy! Brazi Bites are gluten free, 100% natural, they have a 6 month shelf life and there are 3 fantastic flavors (Original, Fire-Roasted Jalapeno and Bacon).They're not too heavy and really work as an afternoon snack or as an appetizer that everyone at your party will be talking about.
I was a big fan of the jalapeno, they have a nice kick to them. My wife and daughter were more inclined to try the original and bacon flavor and they fell in love with them. We travel quite a bit, so we really enjoy trying new foods, especially something from a culture that we're not totally familiar with.
Brazi Bites can be found in 15 states right now, I saw them in the freezer section of my local Whole Foods. Visit their web site Brazi Bites and you'll be able to find a store near you and read a little more about the history of the company. But don't worry, if there isn't a store close to you, you can order them online and have them sent to your doorstep.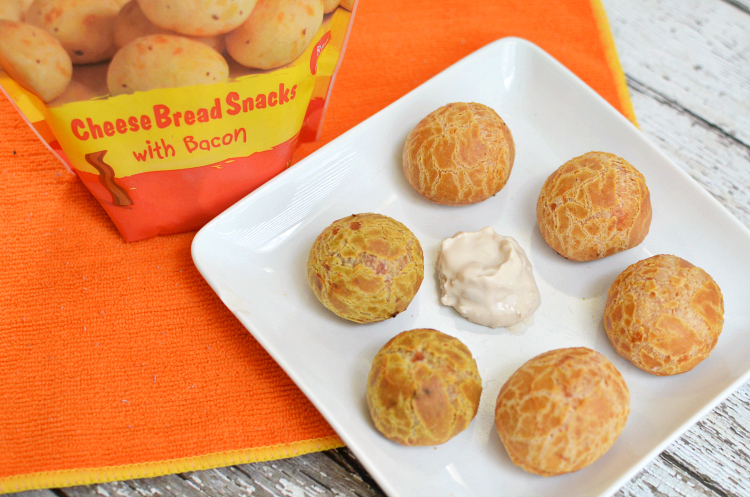 Whether you're looking for something new to spice up your gluten-free lifestyle or maybe you are looking for an exotic appetizer that will set off your next party… give Brazi Bites a try. DELICIOSO!!!
I received  product for review. All opinions are my own.