If you've read this blog lately you know I had a great time on the newest ship sailing out of the Port of Miami, the Norwegian Getaway. There was a lot to see and not very much time to do it in. So goes press trips unfortunately, but one place I really loved on the Norwegian Getaway was the Sugarcane Mojito Bar.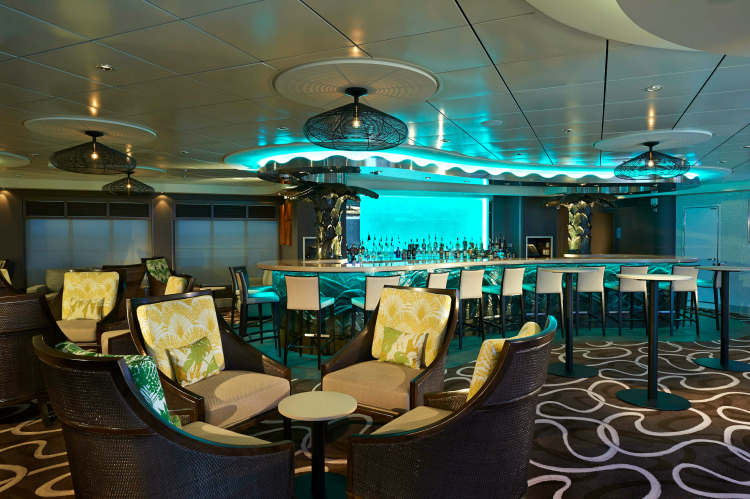 The whole boat is a brilliant "taste" of Miami and all the city has to offer, this bar is no exception. After a few hours of exploring the ship and getting acclimated with our new surroundings, my wife and I were ready for an "Adult Beverage". I've found in my experiences as a bar manager/mixologist/adult beverage lover that looking at an unfamiliar bar menu can be a bit overwhelming. Here's a great tip- Talk to the bartender!!! They're their to help, inform and give you a great experience. Find out the top seller. Ask them, "What's you're favorite drink on the menu?". Do about 5min. of investigation and you will be pleasantly surprised. No bartender worth their salt is going to recommend his/her favorite drink and then give you a crappy version of it. So "Mom on the Rocks" and I did a little research and ordered a round.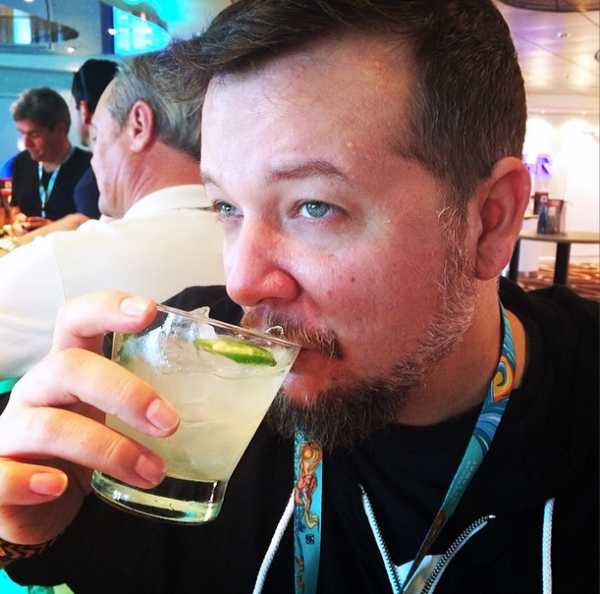 I went with the Pimm's no.8 Cup. Yes, I know, a Pimm's Cup seems more appropriate when you're watching a match at Wimbledon. But, in recent years, many bartenders have begun to put their own spin on the British drink. Starting and ending at Pimm's 1-7, Norwegian has come up with no.8. A fantastic blend of fresh fruit and juices that gives the Pimm's no.8 Cup a Miami flavor that is unmistakable and refreshing.
My wife did the proper thing and asked our bartender for the most popular drink, the Raspberry Guava Mojito. Fresh mint, raspberries and guava puree mixed and muddled with a healthy dose of rum… it was one of the better mojitos I've ever had. Keep in mind, I don't really like mojitos. I don't care for mint and a lot of the mojitos I've had in the past have been too sweet and syrupy. Save the molasses for my pancakes, don't put it in my drink!!
The staff was helpful, fun and they've got a few tricks up their sleeves! We loved the Sugarcane Mojito Bar and found ourselves there later that night having a "night cap" before we went to bed. Do yourself a favor when you take your next vacation on the Norwegian Getaway, make your way up to Deck 8 and have a drink at the Sugarcane Mojito Bar, it will put you in the proper "Miami state of mind!".
Special thanks to Norwegian Cruise Line for inviting my wife and I on the Norwegian Getaway. All opinions are my own.