I love me some Denver omelettes! A perfect combo of flavor that is a great way to start out any morning. Here is a quick history of the diner classic as told by Gunther Toody's Diner.
The origins of the Denver omelette are a little fuzzy and it is not known exactly if the dish was named for the Mile High City. Some historians say that a Western sandwich featuring scrambled eggs with peppers and onions was popular with cowboys working on long cattle drives. Others believe that it was created by Chinese cooks working on the transcontinental railroad who put the scrambled eggs between slices of bread to make it easier for the workers to eat. It is clear that the sandwich eventually evolved into an omelette served without bread. As for the change in name from Western to Denver, James Beard believes that when the railroad was expanded to Utah, the dish was renamed after the major city.
Here's a great recipe that takes the famous dish back to its roots!
Denver Omelette Sliders
(Yield 8 sliders) INGREDIENTS:
8 pk Dinner
Rolls 12 Eggs
4 slices Sandwich Ham
7 slices American Cheese
1 small Onion diced
1 Green Pepper diced
Salt and Pepper, to taste
DIRECTIONS:
Preheat oven to 350.
Spray 9×13 pan with nonstick spray.
Whisk eggs until blended.
Pour into prepared pan.
Distribute diced pappers and onions throughout pan.
Bake for 30 minutes, until eggs are set.
Top with a single layer of ham and a single layer of cheese.
Cut rolls in half like sandwich buns.
Place tops of rolls on cheese layer and optionally brush with melted butter.
Return to oven for 7 minutes to warm ham and melt cheese.
Use a knife to cut through ham andd cheese before trying to remove from pan.
Use a spatula to lift sliders and place on bun bottoms.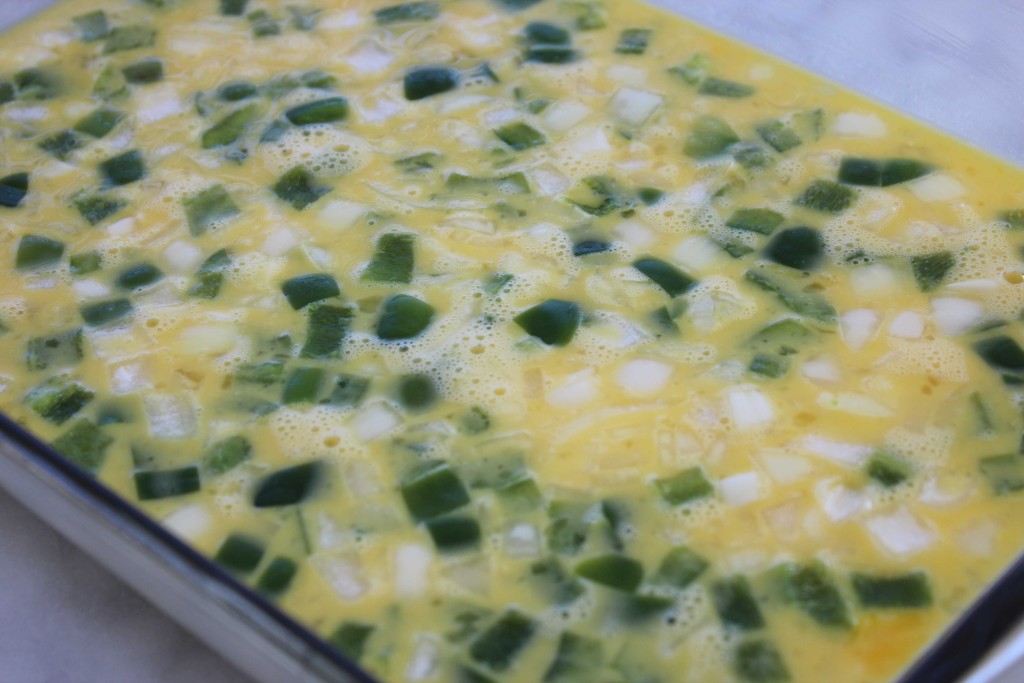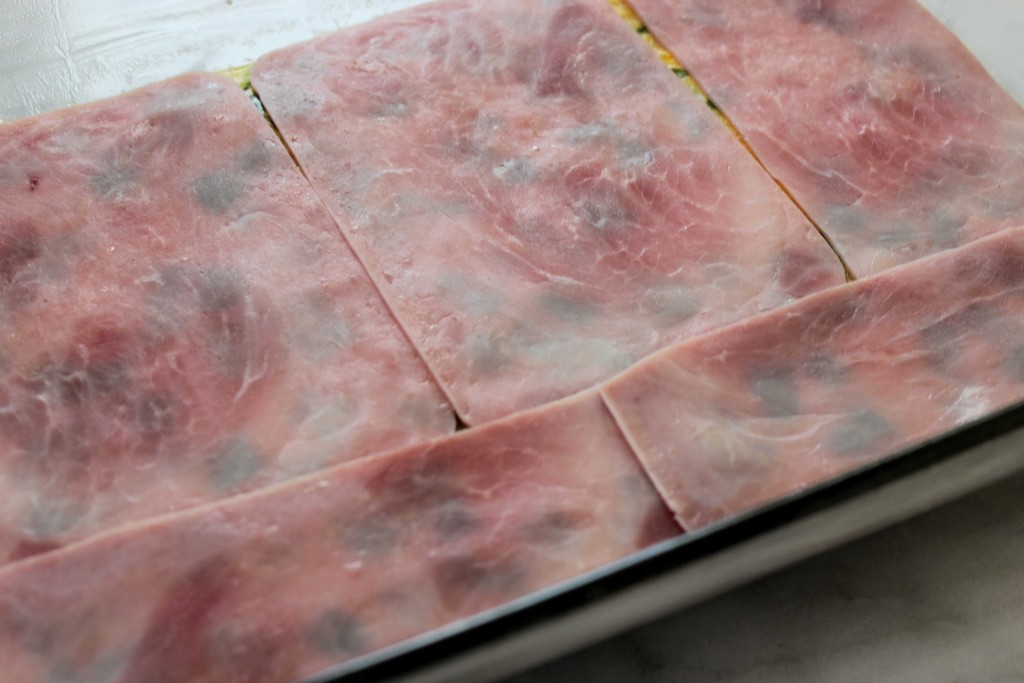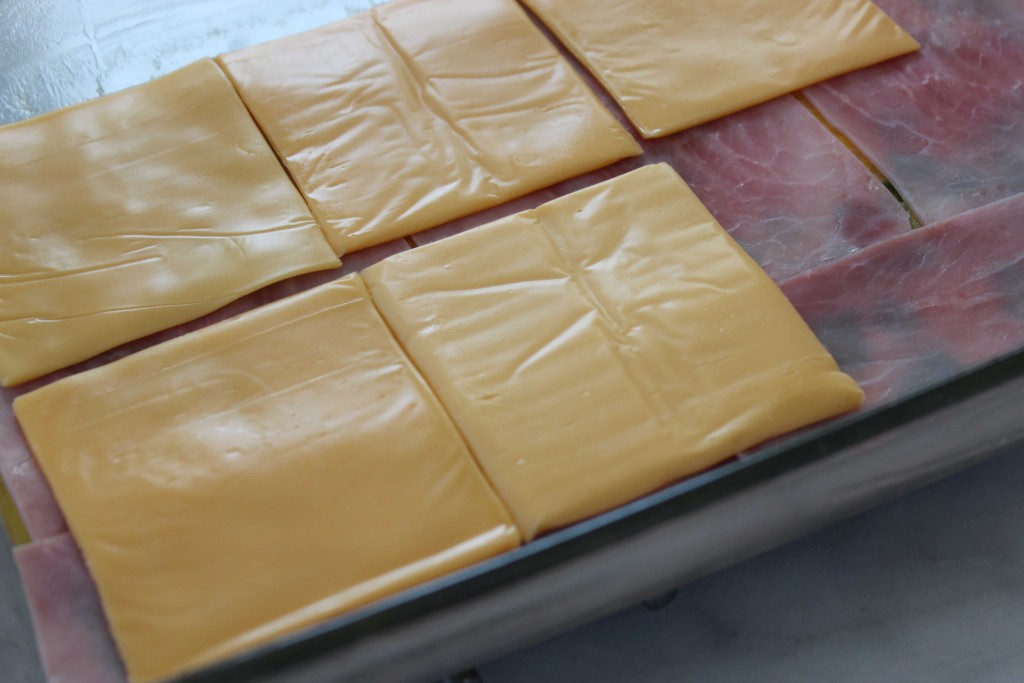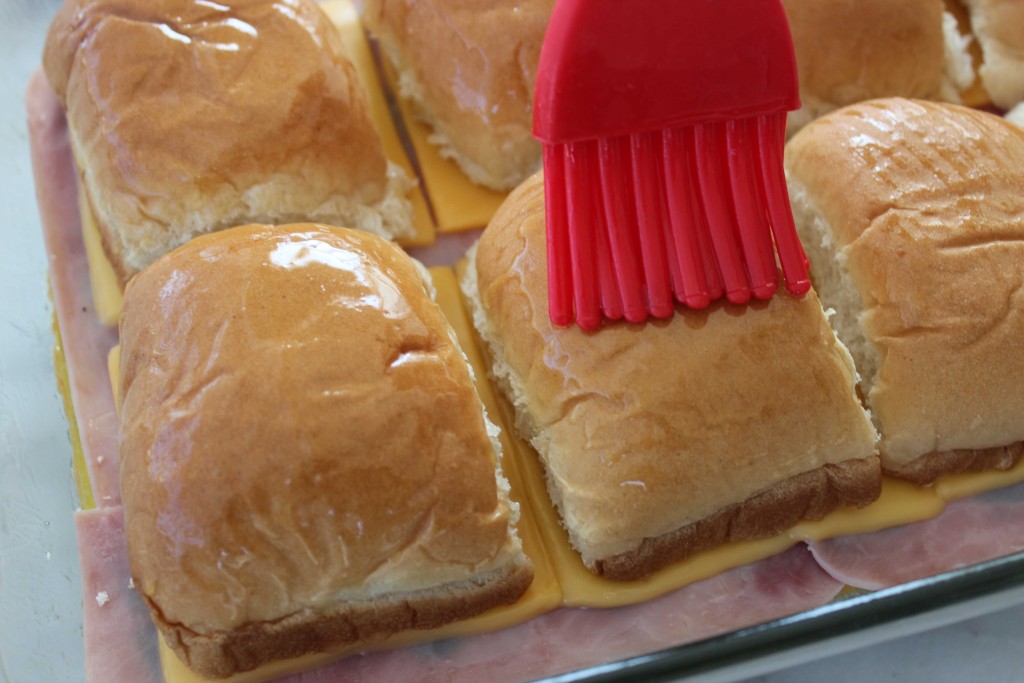 Enjoy!!!