You'll never look at breakfast the same, once you try these M&M's® Red Velvet Pancakes!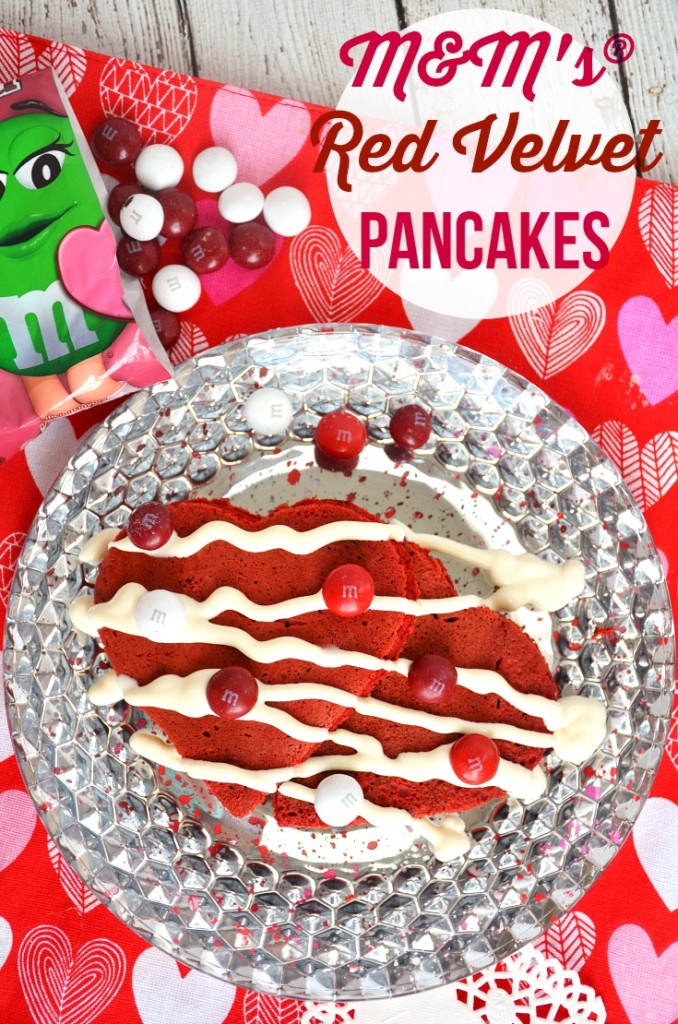 We're big, big fans of Valentine's Day around my house. Yeah, I know, a lot of people say it's a made up holiday and yadda, yadda, yadda. But anytime you have a chance to do a little something special for a loved one, that opportunity should not be missed.
We usually do joint Valentine's Day activities, my wife and daughter are both my special ladies, so I really wanted to do something different for them this year. I love to cook and I especially love to cook for my family, so I visited my local Walmart for some ideas. One of the first things I saw were M&M's® Red Velvet. I love me some M&M's® and I REALLY love Red Velvet, so my brain started to go into overdrive with recipe ideas.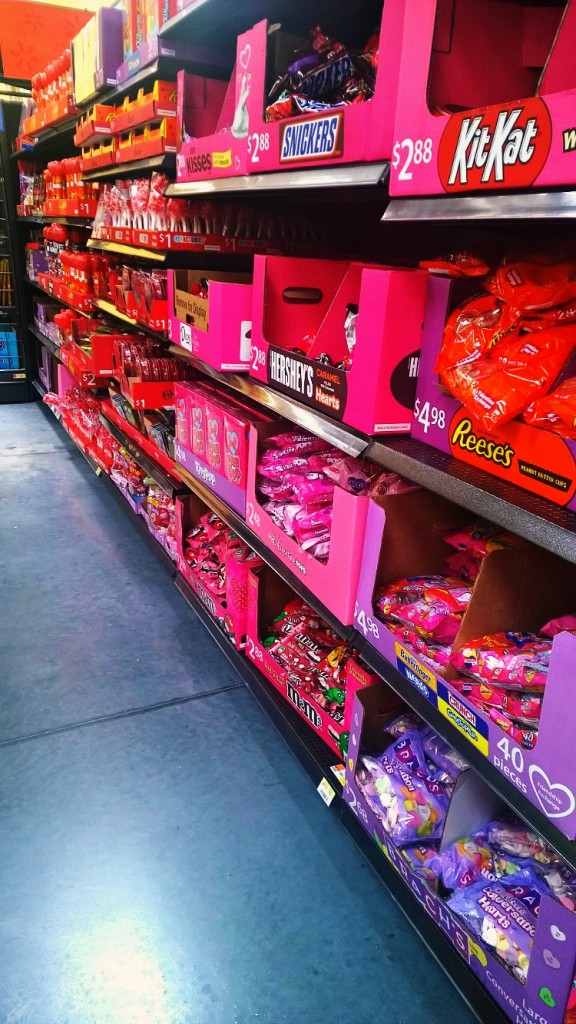 After some hardcore brainstorming I decided to go a little outside the box. I wanted to do something that showed my wife and daughter how much I loved them and some real thought and caring went into it. My girls love breakfast and this year I'm going to make them pancakes for Valentine's Day. But not just any pancakes, I'm going to make Red Velvet Pancakes with M&M's® Red Velvet.
M&M's® Red Velvet Pancakes Recipe
Ingredients: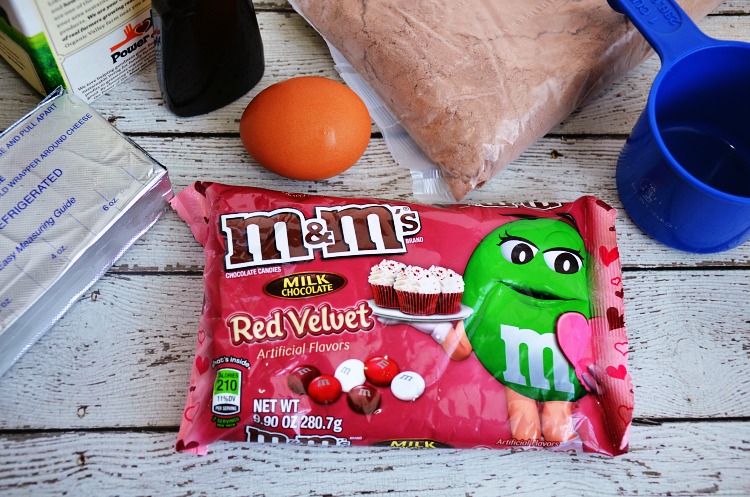 Pancakes
2 cups red velvet cake mix
½ cup all purpose flour
1¼ cup milk
1 egg
1/2 cup crushed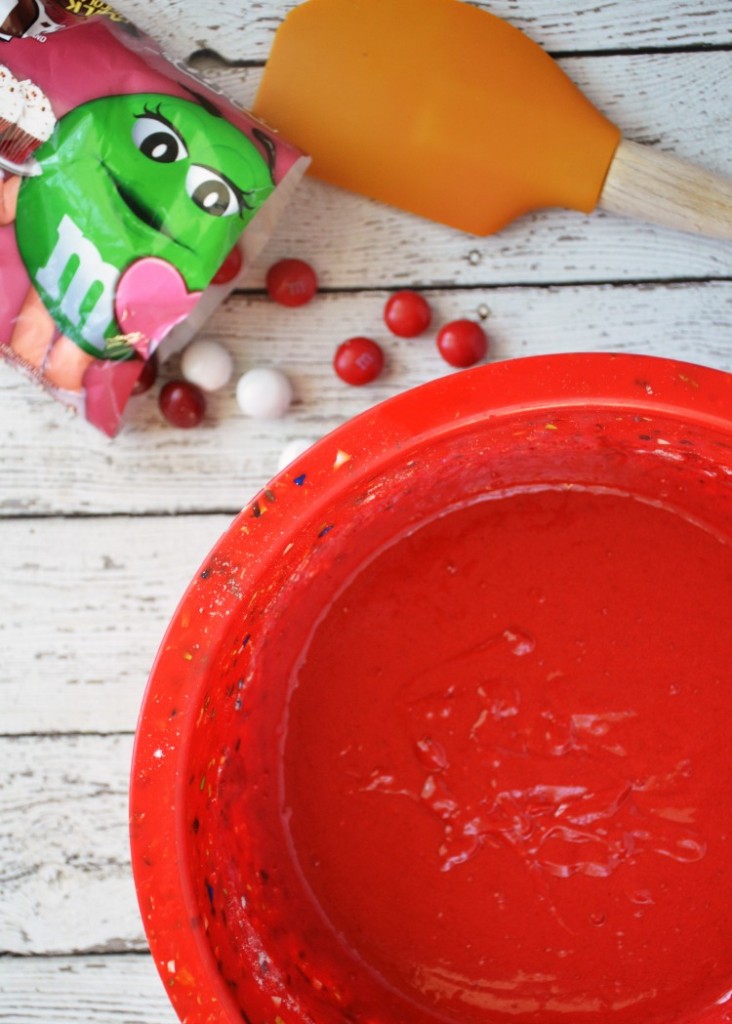 Instructions:
In a medium bowl whisk the egg and milk until combined. Add the red velvet cake mix, crushed M&M's® Red Velvet and flour at the same time. Whisk for 2-3 minutes until the batter is fluffy.
Coat the pan with a non-stick spray and pour ¼ cup of batter onto the skillet, spread out with a spoon if the batter is too thick. Cook until small bubbles begin to form of the pancake, flip and cook for no more then 1 minute. Leave the heat on medium/low so the pancakes don't burn.
Cook pancakes one by one until all are finished.
Allow to cool off  and then press with heart shaped cookie cutter.
Cream Cheese Icing
4 ounces cream cheese at room temperature
1/3 cup powdered sugar
3 tablespoons milk
1 teaspoon vanilla
Put cream cheese, powdered sugar, milk, and vanilla in a blender until desired consistency is reached.
Enjoy!!!
See more great M&M's® Red Velvet recipe and party ideas at myconfectioncorner.com/valentines-day where you can also download a coupon to save on your M&M's® purchase.
 What Will You Be Doing For Your Loved Ones This Valentine's Day?!