It happens without fail, about this time every year I start to dream about football. I begin to quietly move my football gear and jersey's from the back of the closet, to the special area I have set aside for them in the front of my closet. You know, right by that Renuzit thing that keeps everything smelling "less manly" (Translation: Less smelling like an unholy pair of Chuck Taylor's, more smelling like Pina Colada and Rainbows. That's a real scent… I'm serious!). This year, some of my buddies and I decided that not only were we going do our regular fantasy draft. It was time to kick it up a notch and try daily Fantasy Football with FanDuel!
I love Fantasy Football!!! I started playing about 5 years ago and I've been hooked ever since. I never thought I would like it, I thought it was a waste of time and it didn't hold that much interest for me. Finally, I had a friend convince me to go to a draft and dared me to not want to play after the experience. He was right, it took less than 5mins. after my 1st pick and I've been a hardcore fan ever since. That's why I got interested in playing with FanDuel. It gave the traditional Fantasy experience a new twist and for a crazed fan, such as myself, I get to really immerse myself in football. FanDuel has a great tutorial that explains everything and within a few minutes, you can be up and running!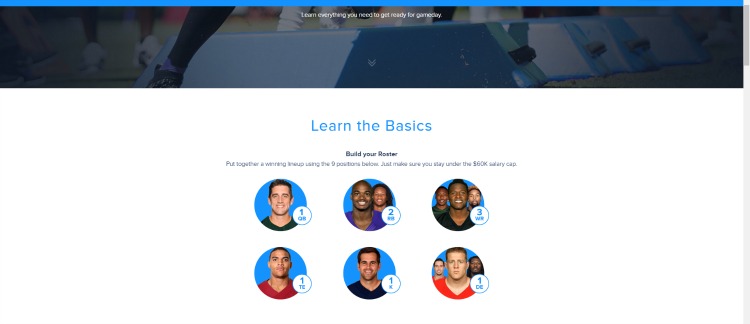 My buddies and I are having a great time! It's a great way for us to get together and a have a little healthy competition. There's nothing better than getting to spend some quality time with good friends.
I've got a great way for you and your friends to sign up for FanDuel! Click here, then enter the code ONTHEROCKS and you'll get a FanDuel 5 pack!!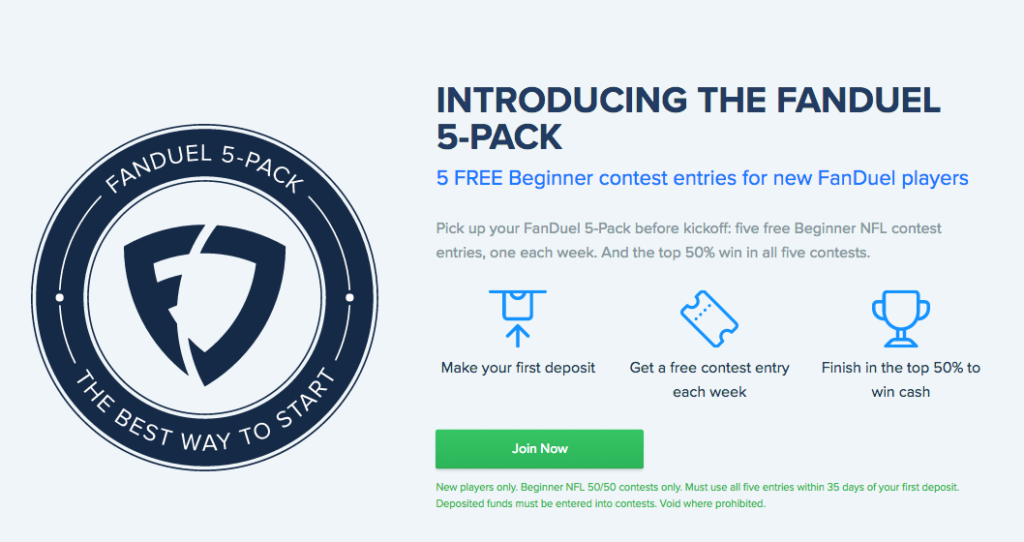 It's a great deal that will introduce you to all the exciting action on FanDuel!!
Get Started With FanDuel Today… What Are You Waiting For!?!