I received compensation for this post. All opinions of the Whirlpool Convection Over-the-Range Microwave are my own.
I remember when microwaves became a"thing". They went from being in no houses to being in EVERY house. Now, most of us couldn't imagine our kitchen without one. But, other than some new finishes or sizes, microwaves haven't come a long way in the last decade. Now, modern tech has been used to create the Whirlpool Convection Over-the-Range Microwave.
Whirlpool Convection Over-the-Range Microwave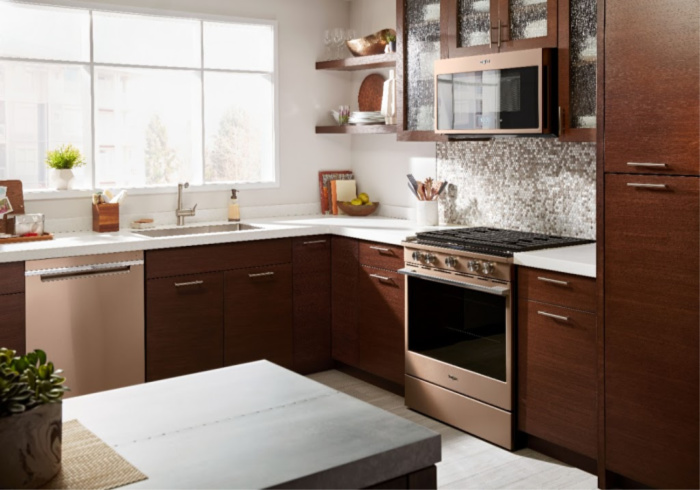 I know, a new microwave doesn't sound that exciting, but the Whirlpool Convection Over-the-Range Microwave is a must for everyone that loves the newest, most modern appliances in their house.
Here are some of the great features:
You will get the right settings every time. When you scan a frozen food barcode with your smartphone or tablet, then send recommended or customized cooking instructions straight to your microwave for dinner done just the way your family wants it.
You can customize recipes for a customized experience! The touchscreen on the Smart Microwave learns, adapts and suggests customized presets based on you and your family's routines. This amazing system tracks preferences so it can learn family favorites. It will learn what families cook, when they cook and how they cook.
Enjoy mealtime flexibility and control your appliances from any room in your home, managing mealtime with the click of a button to make holiday cooking and entertaining smarter, and easier. Just make sure you're not cooking anything when no one is home… THAT'S A BIG NO!!
Also, WiFi & App are required and features are subject to change. For more details and privacy info go to whirlpool.com/connect. Last, but not least, appliances must be set to Remote Enable.
Swing in to your local Best Buy or go on BestBuy.com and save up to $400 on select Whirlpool kitchen packages. Valid 9/27 – 10/30