When you walk through my house, every room has some sort of technology (The bathroom has an Amazon Echo Dot). My go to joint for all of my home tech is Best Buy! The Best Buy Open House Event on January 19th, is going to showcase all of the things that will help make your home the best it can be!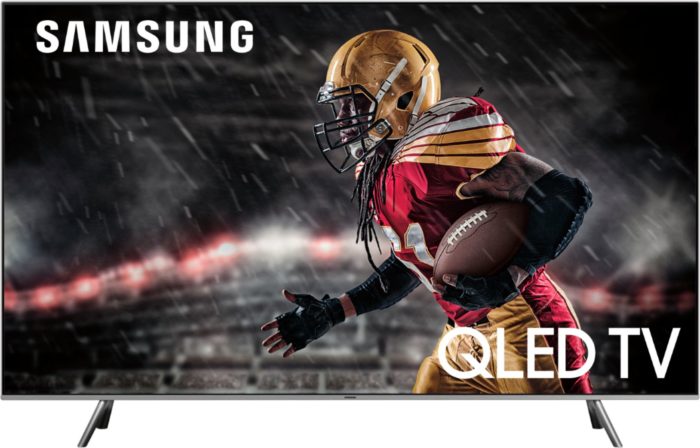 You can head over to select Best Buy locations this Saturday, January 19th from 11am – 3pm for their Open House Event.
Best Buy's Blue Shirt experts will help you experience the best in major appliances from Samsung, Whirlpool, Café and GE. Also, discover what's new and exciting in Home Theater, receive free upgrade checks with Best Buy Mobile and see how small appliances can make a big impact in your life.
Here are a list of the cities for the Best Buy Open House Event:
Los Angeles, CA
– Costa Mesa
– Thousand Oaks
San Francisco, CA
– San Carlos
– Santa Rosa
Chicago, IL
– Gurnee
– Joliet
Dallas, TX
– Grapevine
Houston, TX
– Baybrook
– West Oaks
Boston, MA
– Framingham
Philadelphia, PA
– NE Philadelphia
– Wilkes Barre
Minneapolis, MN
– Minnetonka
Tampa, FL
– South Tampa
Denver, CO
– Denver West
Seattle, WA
– Bellevue
Portland, OR
– Cascade Station
You will learn about all of the latest technology at Best Buy's Open House Event and you'll get access to these exclusive offers.
Get a free $100 Best Buy Gift Card when you buy 2 or more appliances $999 and up. In-store only. Coupon will be given out at the event. You have from Saturday, 1/19 – Monday, 1/21 to redeem.
Attend this one-day-only event and enter the Best Buy Open House Sweepstakes for a chance to win a Whirlpool Washer/Dryer Set or a Samsung 55" Smart TV.
Be one of the first 75 people to register for a chance to receive a Best Buy gift card of up to $20 in value.
Visit https://bby.me/x45yz for more details and to learn which store near you is hosting the event!