I partnered with Disney Home Entertainment on this post. All opinions and love of Star Wars are my own.
I love that my daughter is her own person. I'm crazy about the kid. But the fact that she marches to the beat of her own drum, makes me especially proud. Now, this also means that I can't get her to sit down and watch football with me. I tried… I really tried! I got over that real quick, because I hit the jackpot when it comes to having a daughter who loves something as much as I do. We both love Star Wars! It was like a dream come true! The force is strong with us.
We sat down and watched Rogue One: A Star Wars Story on Digital HD with our new Roku Streaming Stick!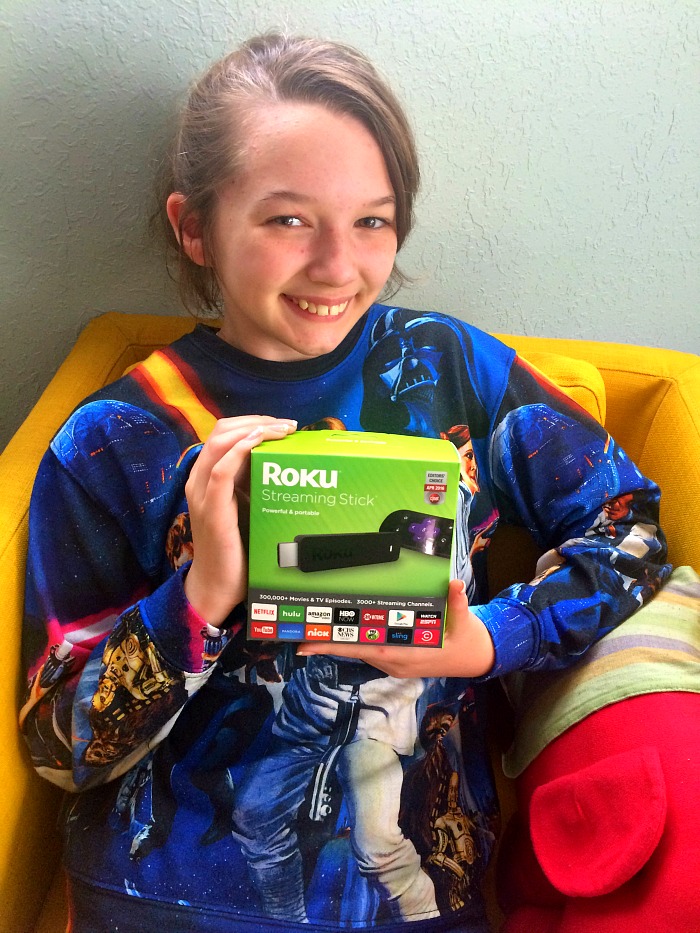 The Force Is Strong With Us
We participated in the #RogueOneDigital live Twitter Chat with people from all over the country who were watching the movie at the same time we were. I hadn't ever done anything like that on Twitter. It was pretty cool! We were on #TeamRebel, so my daughter found some cool GIF's for us to use.
Rogue One: A Star Wars Story was released early on Digital HD and Disney Movies Anywhere on March 24. We don't have that many DVD's anymore. The Digital HD and Disney Movies Anywhere platform allows you to not only get new movies weeks before they're released on Blu-ray, DVD and On-Demand, but you can also watch them on all of your devices.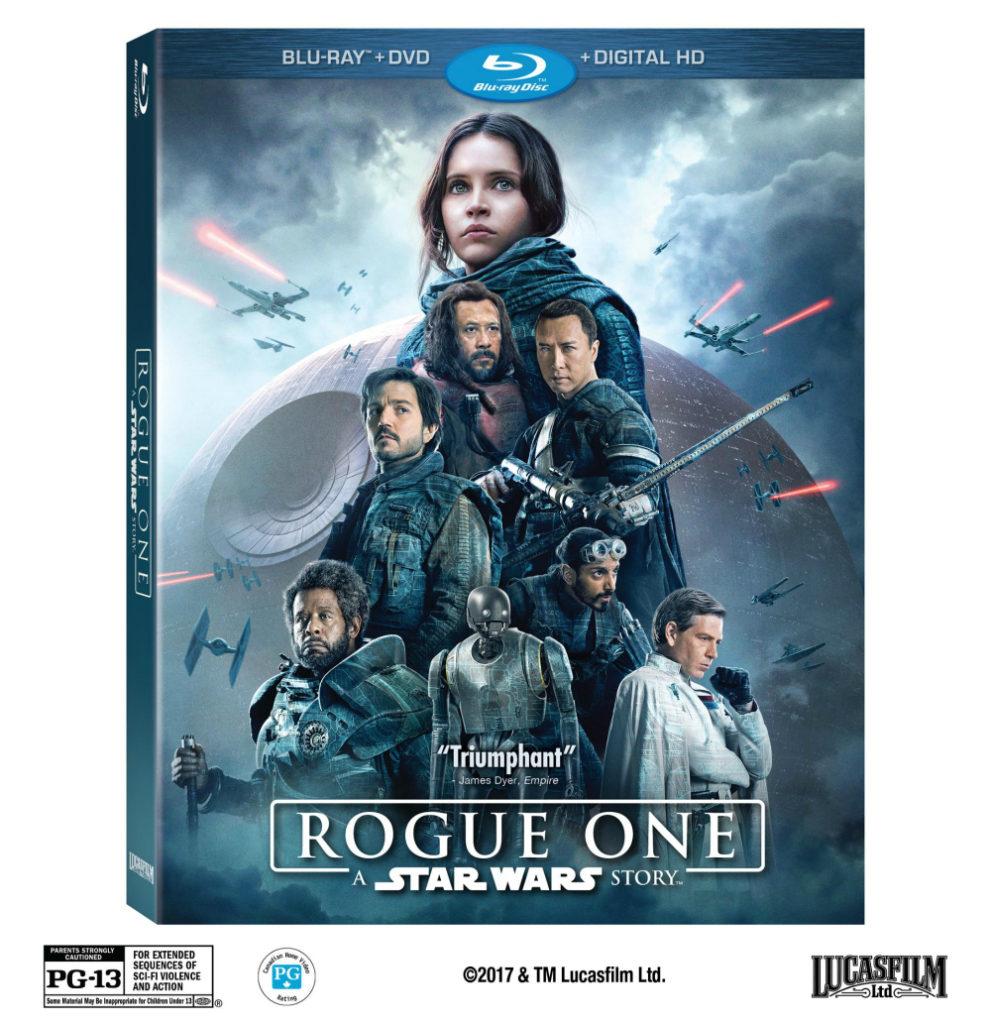 We never got a chance to see it in the theater, so we had March 24th circled on the calendar.
Just in case no one has seen it yet, I'll give you a spoiler free description/opinion of the movie.
The rebellion begins to build a lot of influence and support. So, the Galactic empire builds the Death Star. A super weapon capable of destroying entire planets. The rebellion decides to send a group of rebels to steal the plans that hide the secrets of how to destroy it.
My daughter went nuts for this movie. It is action-packed from beginning to end! Because it's a standalone film, it's a great intro to people who have never seen a Star Wars movie.
As with Star Wars: The Force Awakens, one of the main characters is a strong, independent women. There aren't that many positive female role models on the big screen that little girls, teens or tweens can identify with. Jyn Erso (Felicity Jones) was my daughters favorite character! We also really loved the droid K-2SO (Alan Tudyk) and Jedi, Chirrut Îmwe (Donnie Yen).
We had a great time together. Hopefully, when she's older, she'll still like watching a Star Wars movie on the couch with "Ole Dad". I don't think that I'll have anything to worry about… The Force Is Strong With Us!
Rogue One: A Star Wars Story is on Digital HD and Disney Movies Anywhere on March 24, and on Blu-ray™ Combo Pack, DVD and On-Demand on April 4.
Be sure to follow Rogue One: A Star Wars Story on social media.
Facebook, Twitter, Instagram and YouTube