With a title like Lemony Snicket's A Series of Unfortunate Events I was a bit hesitant. The new addition to Netflix's ever growing library of original material, sounded… well, REALLY DEPRESSING. I had heard of the famous book series, but I really had zero knowledge of what they were about. To my surprise, the show is beautiful, brilliant and insanely hysterical. There's nothing unfortunate about Lemony Snicket.
 Lemony Snicket's A Series of Unfortunate Events
This dark comedy has been brought to the small screen by Netflix, writer/producer Mark Hudis (That 70's Show, True Blood) and cinematographer/producer/director Barry Sonnenfeld (Men in Black 1, 2 and 3, The Addams Family, Get Shorty). When I saw that Sonnenfeld was involved with it, I got really excited. He's been one of my favorite directors for quite a long time.
There's Nothing Unfortunate About Lemony Snicket
Here's a brief synopsis:
"As A Series of Unfortunate Events unfolds, viewers are introduced to the three intelligent and innovative Baudelaire children: 14-year-old Violet, 12-year-old Klaus and clever, sharp-toothed infant Sunny. After learning their wealthy parents have perished in a fire, the siblings are whisked to the home of their closest relative: the money-hungry professional "actor" Count Olaf."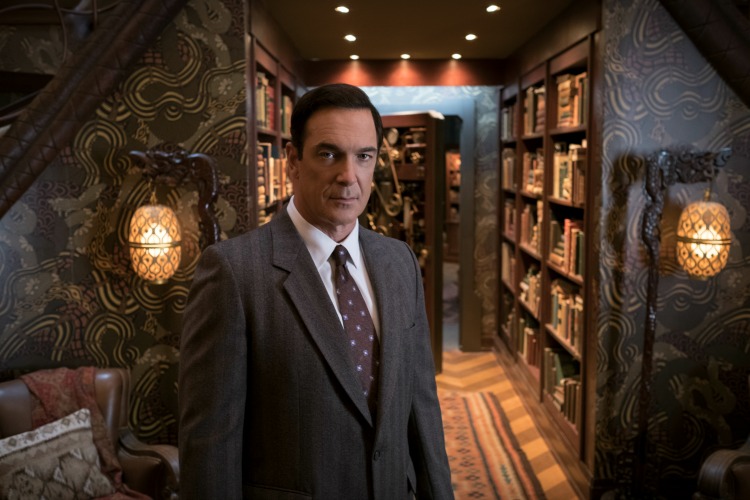 My tween daughter and I sat down to watch it and were both caught up immediately. It's hard to describe to someone, you really just have to see it for yourself. It's deeper, more intelligent and funnier than what I would have expected from a TV show based on a series of children's books. The most wonderful thing that A Series of Unfortunate Events has going for it, is the cast.
Neil Patrick Harris plays the evil Count Olaf. He grabs a hold of the role with a creative fury that is jaw dropping. Olaf becomes one of the most memorable characters of 2017 immediately. There will be many awards to follow for Harris, especially since the series has been picked up for a second season. Patrick Warburton plays the grim narrator Lemony Snicket and brings his dry, brilliant brand of humor that he has been crafting for almost three decades. Rounding out the cast is Joan Cusack​, Catherine O'Hara​, Will Arnett, Cobie Smulders, K. Todd Freeman​, Alfre Woodard​, Don Johnson​, Rhys Darby​ and Aasif Mandvi​.
Lemony Snicket's A Series of Unfortunate Events is the rare show that both tweens and parents will love.