This post is sponsored by Oikos Whole Milk Greek Yogurt but the content and opinions expressed here are my own.
Best movie night ever? That's a tall order, but it can be done. I'm here to tell you that all you need is an awesome movie, some tasty snacks, and a comfy couch for the family to have one of the best movie nights ever. See, the thing about movie nights is that it's not so much the movie and the snacks as it is about being with family. That being said, an awesome movie and some killer treats can take movie night to the next level, making it the best movie night ever.
How to Have the Best Movie Night Ever
At its core, movie night is all about family, so you'll obviously need the fam. After that, make sure the couches are in order. We like to make sure our couch is extra soft and cozy with a lot of pillows so we can kick back in style while we watch our movie and eat some yummy treats. You'll want a great movie and some tasty snacks while you're camped out on the couch.
A Great Spot for Movie Watching
The best movie night ever requires the best viewing ever. We like to use our couch, but you can also do fun stuff like get out the air mattress for some ultra relaxed viewing. Small, indoor tents make great forts for movie viewing as well. If you're feeling like throwing in an activity, you can build your own fort out of chairs and blankets. That's always a fun time.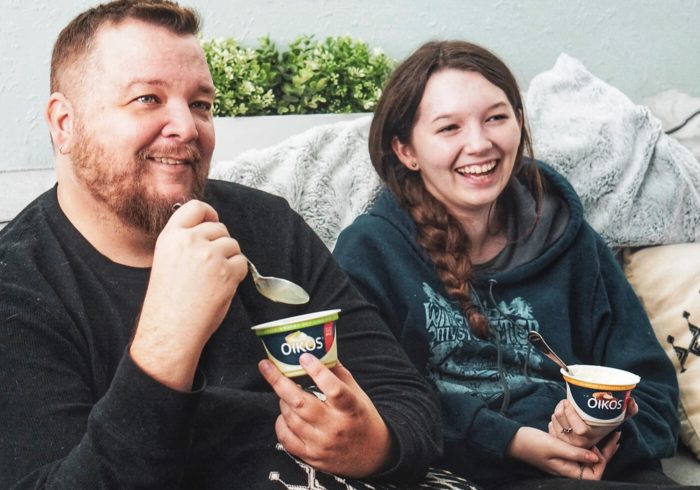 Tasty Treats
Tasty treats are an absolute must for the best movie night ever. Treats can make or break movie night, so be sure you get some delicious treats to munch on while you watch your movie. We like trying a variety of different snacks and one our favorites is an outside of the box treat that is like a spoonful of heaven.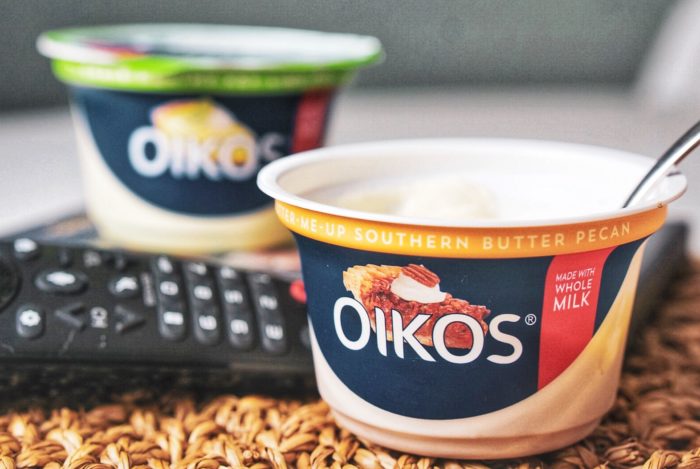 Oikos Whole Milk Greek Yogurt has become a go to treat for us. Because it is made with whole milk, it has a rich and thick texture that comes from whole milk. With more than 15 different flavors, even the pickiest eater can find a flavor that they love. Here are a few of our favorites.
Banana Cream
Orange Cream
Strawberry Cream
Strawberry Cheesecake
Café Latte
Raspberry
the Key lime
Toasted Coconut
Lemon Merengue