This shop has been compensated by Collective Bias, Inc. and its advertiser. All opinions are mine alone. This content is intended for readers who are 21 and over. #ShareBoen #BestLifeWithBoen #CollectiveBias​
Inviting people over for a wine tasting can be super stressful! You want everyone to have fun, but you also want to impress them with the wine and food that you're serving. We're going to choose your wine first and then put together 5 Easy Snacks To Serve At Your Next Wine Tasting.
First… Let's pick some wine.
A good rule with wine is to keep it simple. You need to find one good white and one good red.
I'm having people over soon and I went with the Böen Chardonnay and the Böen Pinot Noir to serve to my guests. The Chardonnay is fruity, crisp and has a very bright finish. The Pinot Noir is smooth, rich and has the finish of a really tasty red blend.
Sourcing from various vineyards throughout selected regions, Böen offers a nuanced, layered, and complex representation of the most renowned Pinot Noir and Chardonnay wine growing regions in California.
Joe Wagner is a 5th generation winemaker who has formed strong relationships with California's top winegrowers over nearly two decades.
The Wagner's are one of the most famous wine making families in the region!
5 Easy Snacks To Serve At Your Next Wine Tasting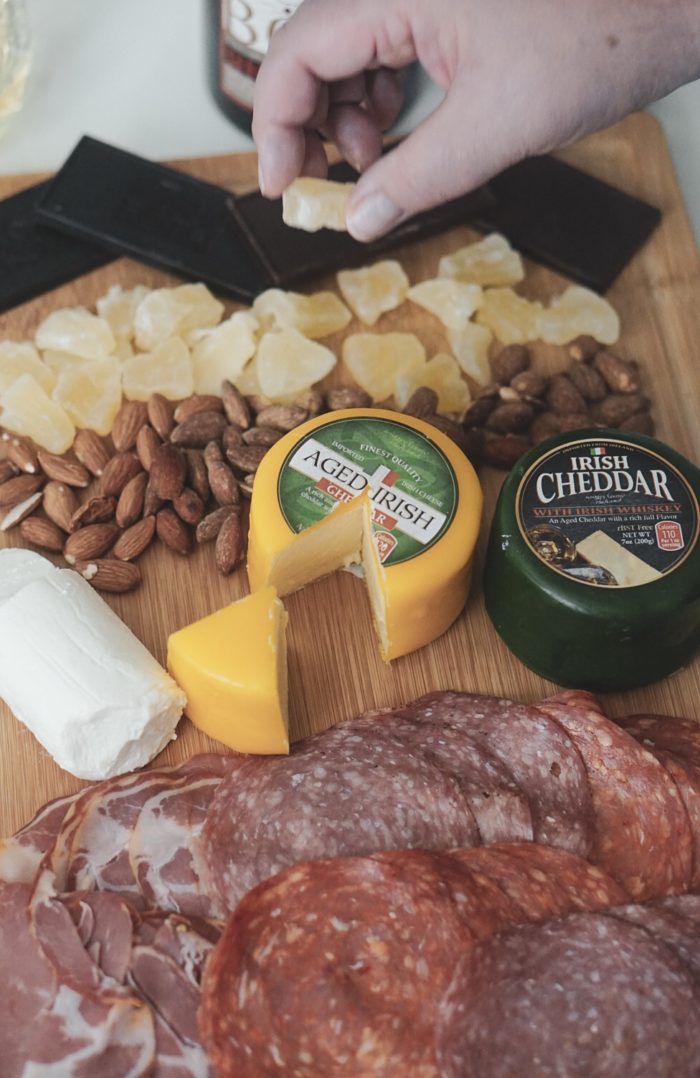 1. Dried Fruit – You can also serve fresh fruit, this is just my personal preference. Dried fruit, like raisins, crasins or mango go well with red or white wine. Red wine pairs well with dried berries and white wine is great with dried pineapples.
2. Almonds – Raw almonds will go with the Chardonnay and roasted or smoked almonds will really compliment a Pinot Noir. The Böen Pinot has a little bit richer flavor than some Pinot's and really works with the smoked almonds.
3. Charcuterie – There are "rules" that are brought up when dealing with charcuterie and wine. We're not even going to deal with that. Try a variety of some different pork based meats that sound good to your palette. I like meat's like capacollo or calabrese and then I'll throw in a nice peppered salami. Anything with a peppery flavor is going to work with the Pinot Noir and the other porks will compliment your Chardonnay.
4, Cheese – Cheese is a great snack to serve at your wine tasting party. It's versatile! You'll want to include hard aged cheeses such as an aged cheddar (I LOVE Irish cheddar), medium cheeses like a yummy Swiss and a soft cheese such as brie or goat. Don't assign a specific cheese to a specific wine. Try them all together and have some fun!
5. Chocolate – One of my favorite snacks at a wine party! Always have a very dark chocolate (60% – 85% cacao) for your red wine, but then go crazy with your choices. Grab white chocolate, flavored chocolate (bacon, chile, orange), any kind of chocolate you want to try! It's going to be tasty.
Most importantly, have fun!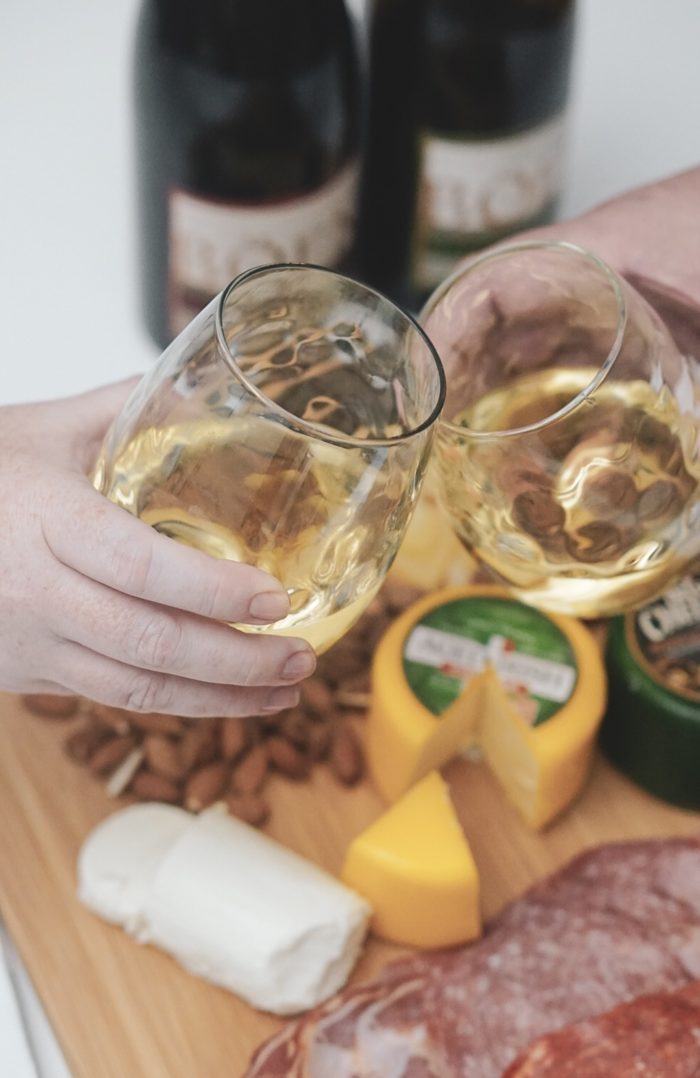 At your next wine tasting, try some Böen Chardonnay and Böen Pinot Noir.
Click here to find Böen at a store near you.
– Be sure to get home safe. Never drink and drive and enjoy these 5 Easy Snacks To Serve At Your Next Wine Tasting.