This post is sponsored by Gardein. All opinions and my love of Vegetarian Cheeseburger Dip are my own. #GardeinGameDay #IC
When football season rolls around, it's time to break out my lucky jersey and my favorite homegating recipes. Last season I felt like a bad host… some of my friends have switched to a plant-based diet and I didn't have much for them other than celery and carrot sticks. So, I've been working on translating some of my recipes.
I want my plant-based friends to have some yummy food waiting for them when they come over to watch a game.
I'm known for making dips. Seriously, everyone LOVES my dips (They are the perfect food!) and with the help of Gardein, I was able to create a Vegetarian Cheeseburger Dip. It was a huge hit and tastes exactly like a cheeseburger with the works!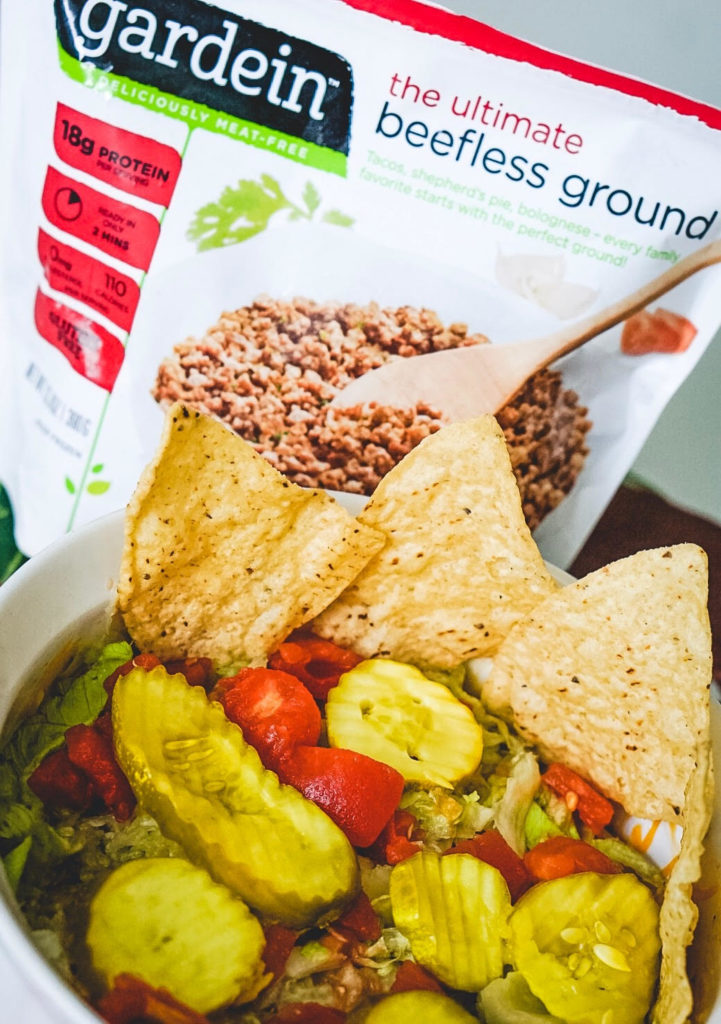 Eating plant-based doesn't mean you can't have dishes with a meaty flavor. Gardein has a variety of great apps and entrée's that would be great at any watch party!
Vegetarian Cheeseburger Dip
Ingredients:
 1 cup Gardein Beefless Ground
 1 8-oz brick of cubed Velveeta
 1/2 teaspoon garlic powder
 1/2 teaspoon onion powder
 2 tablespoons Worcestershire sauce
 1 jar pickle slices
 1 package shredded lettuce
 1 cup of shredded Monterey Jack cheese
 Add diced tomatoes and other burger toppings
Instructions:
1. Brown the Gardein Beefless Ground in a skillet at medium heat for 4-6
minutes
2. Add garlic powder, onion powder and Worcestershire sauce
3. In a saucepan place your cubed Velveeta and heat on medium until melted
4. Add seasoned Gardein Beefless Ground
5. Pour into 9×13 dish and top with shredded Monterey Jack
6. Add a light layer of lettuce, pickles and finally your favorite burger toppings
7. Serve with tortilla chips
Enjoy!!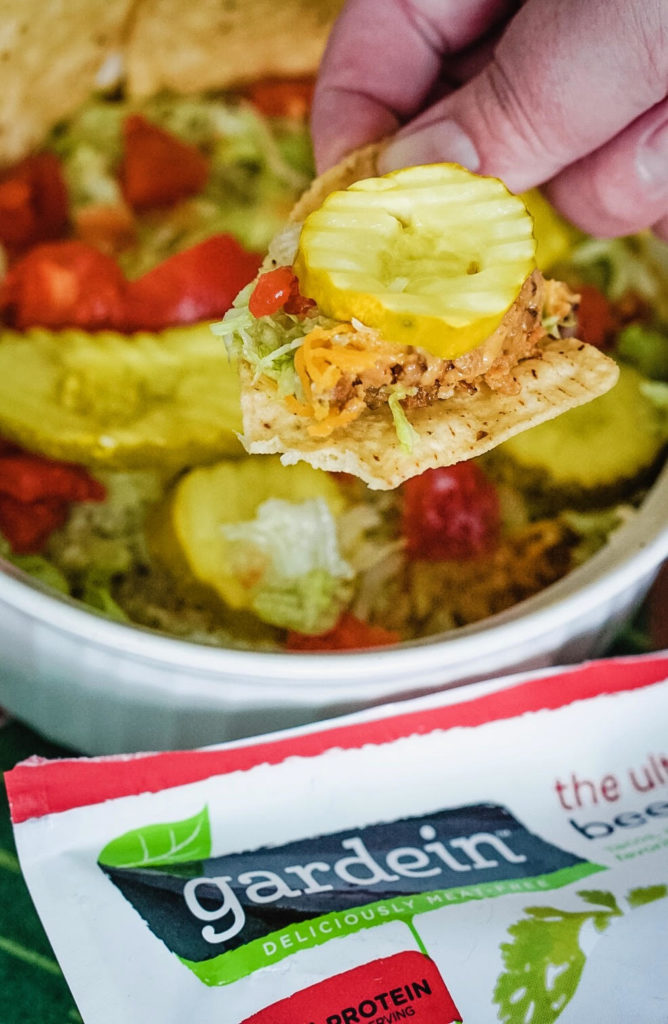 Whether you're just looking to cut down on your meat consumption or switch to an entirely plant-based diet… Gardein has you covered.