This post was sponsored by Three Bridges. All opinions are my own.
Sometimes when I hear the term "high protein" I automatically think of food that might taste really bland. I understand that it's good for you and protein is a big part of living a healthy lifestyle. But for some reason, I get images of boring, tasteless food in my brain. My mind has been officially changed! I just found a great high protein dish that is incredible… Three Bridges Egg Bites Bring The Tasty!
Three Bridges Egg Bites Bring The Tasty!
These egg bites are perfect for breakfast, lunch or even a snack before or after a workout. They have five different delicious flavors to choose from.
Uncured Bacon and Cheese
Mushroom and Asiago
Country-Style Sausage
Bell Pepper and Cheese
Spinach and Bell Pepper Egg White Bites
Clean eating made easy for your family.
Three Bridges Egg Bites are always fresh, never frozen and they use only the best ingredients. There are no artificial flavorings, only antibiotic-free meats, rBST-free cheeses, and no binders. The protein will also keep you full longer.
My daughter is in high school and eats lunch at 10:45 am. By the time she gets home… She is starving! We had tried to make our own egg bites in the past, but they didn't turn out really well. When I brought these home, she was a little skeptical.
The variety of flavors piqued her interest, so she decided to try the Spinach and Bell Pepper Egg White Bites. It was love at first bite. She absolutely went nuts for them! They are now her go-to snack after school.
As soon as she walks in the door, she puts her backpack away, kicks off her sneakers and then cooks up some egg bites in 90 seconds (Yes… You read that right… 90 SECONDS!)
If you and your family have been thinking about switching to clean eating, I would suggest to slowly introduce some products to maybe help with the transition.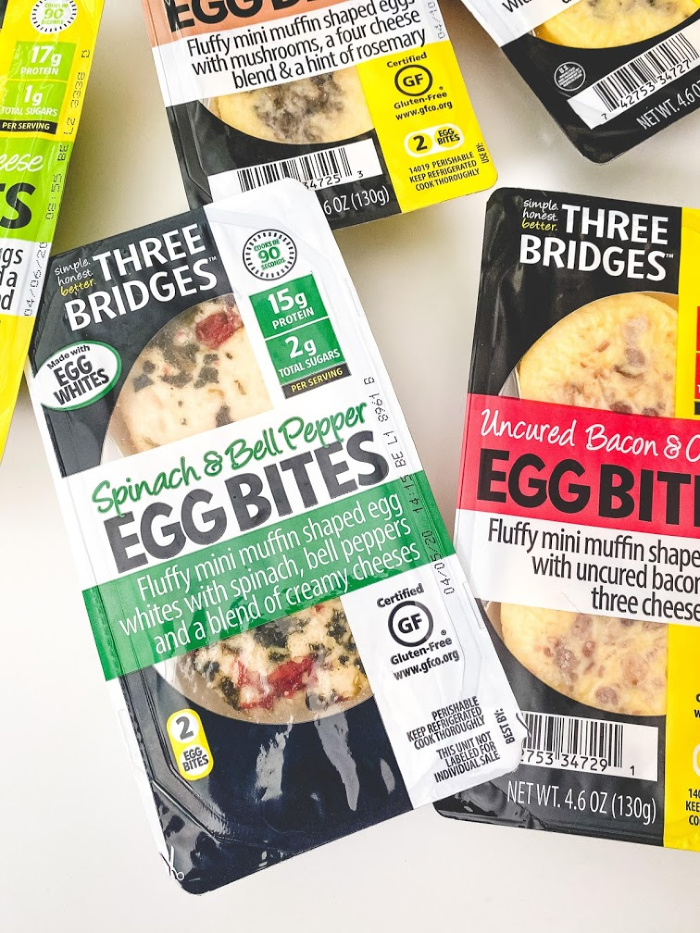 Three Bridges Egg Bites are healthy, tasty and can help your family on the path of clean eating!